SIERRA NEVADA INTERNATIONAL GUITAR FESTIVAL 2014
JULY IS CLASSICAL GUITAR MONTH!

Free to public, $20 donations requested per event
Sunday, July 20, 3:00PM
Mathewson-IGT Knowledge Center, Wells Fargo Auditorium, UNR
1664 N. Virginia St. (parking garage open on Sunday)

LARRY AYNESMITH AND JULIAN FOREST
Concert by Nevada Artist Fellowship Honoree Larry Aynesmith and innovative electric guitarist Julian Forest. The duo also performs Friday July 18, 7:00PM in Incline Village, Nevada at St. Patrick's Episcopal, 341 Village Blvd., with special guest keyboardist DAVID BROCK.
Sunday, July 27, 3:00PM
MATTHEW MONTFORT AND VISHAL NAGAR
with MARAH PARKER
Mathewson-IGT Knowledge Center, Wells Fargo Auditorium, UNR
1664 N. Virginia St. (parking garage free on Sunday)
DON'T MISS the most important Indian Classical Music/World Music concert of the year featuring RENOWNED TABLA DRUMMER VISHAL NAGAR from India. Also featuring innovative world music guitarist and founder of Ancient Future Matthew Montfort. Matthew Montfort also performs Friday July 25, 7:00PM at St. Patrick's Episcopal, 341 Village Blvd., Incline Village, Nevada.

MATTHEW MONTFORT - ANCIENT FUTURE TOUR 2014

Hammered & Picked: World Folk for Guitar & Dulcimer
Featuring World Guitar Pioneer Matthew Montfort and Composer/Hammered Dulcimerist Mariah Parker

Friday, July 25, 7:00 p.m.
Sierra Nevada Guitar Festival
St. Patrick's Episcopal Church
341 Village Blvd.
Incline Village, NV 89451
Suggested donation: $20 for adults
Info: music@sierraguitar.org
Ancient Future's Matthew Montfort (scalloped fretboard guitar) and Mariah Parker (hammered dulcimer) will perform material from the band's many recordings influenced by Celtic, Latin American, Indian, Arabic, Spanish, European and American music. They will be joined by special Tahoe area guests including world dancer/violinist Sapphira and guitarist/cellist Larry Aynesmith.

Reno Artown Festival
Sunday, July 27, 3:00PM
Mathewson-IGT Knowledge Center
Wells Fargo Auditorium
University of Nevada, Reno
Suggested donation: $5 children, $15-$20+ adults.

Strains of passionate flamenco and ethereal Indian raga emanate from this improvisatory program featuring world guitar pioneer Matthew Montfort accompanied by renowned Indian tabla virtuoso Vishal Nagar. Mariah Parker will accompany them on santur for a portion of the program.

The programs will feature music from the ground breaking world music recordings of Ancient Future along with music from the solo releases of Matthew Montfort and Mariah Parker.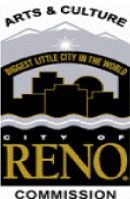 (c) 2014 Classical Gala West