The Sierra Nevada Guitar Festival At Lake Tahoe is the premier organization presenting Classical Guitar Concerts, Festivals
and Educational Events in Northern Nevada, Lake Tahoe, Walnut Creek and Palo Alto.
New! - Walnut Creek Guitar Series and Palo Alto Guitar Series
Reno, Nevada Artown Performances, July 2014
Ivan Resendiz, Matthew Montfort, Larry Aynesmith and Friends
- Locations and times tba.
SIERRA NEVADA INTERNATIONAL CLASSICAL GUITAR COMPETITION 2014
Click here for Competition Rules
Click here for Festival Schedule
SIERRA NEVADA GUITAR FESTIVAL 2014 GUEST ARTISTS

- - - - - - - - -

Dr. Stephen Mattingly - - Ivan Resendiz
SIERRA NEVADA INTERNATIONAL
GUITAR FESTIVAL & COMPETITION
• July 10-12, 2014
- Location: St. Patrick's Episcopal, 341 Village Blvd., Incline Village, Spectacular site near the shores of Lake Tahoe.
- Featuring: Concerts, Workshops, Masterclasses, visiting Luthiers.
- Conveniences: Restaurants, grocery, deli, coffeeshops nearby.
- Travel: Near the Reno/Tahoe International Airport, shuttle service to Incline Village and Crystal Bay available from North Lake Tahoe Express.
- Housing: The Tahoe Biltmore hotel about 3 miles away in Crystal Bay, Nevada offers festival attendees room specials for $62.00 per night if booked at least 30 days in advance. Call 1-800-BILTMORE and mention code 5228. Inexpensive public busses are available from the Tahoe Biltmore to a stop at Raley's Plaza or Starbucks near the Festival site. Also check with Vacation Station, Incline Village, Nevada for condo rental specials. SECURE HOUSING EARLY! Lake Tahoe area accommodations are often sold out in summer.

• EARLY BIRD SPECIAL
All events open to the public. Festival Pass for admission to all events only $129.00 until April 1, 2014. After April 1, only $149.00, after July 9, $169.00.
Without Pass, $20.00 per event at door or donation. No additional fee for competitors. Competitors must buy Pass.

BUY FESTIVAL PASS, $129.00:
2014 Festival Guest Artists


Dr. Stephen Mattingly (video with Tantalus Quartet)

Dr. Stephen Mattingly, guitarist, has been warmly received by audiences in the United States and Europe as a soloist and as a founding member of the Tantalus Quartet. His performances have aired on television and radio programs across the United States. Stephen has performed as soloist on notable concert series at the International Guitar Institute, Tennessee State University, Valdosta State University, and University of Nevada, Las Vegas. Following a concert at Carnegie Hall in 2010, the New York Times noted Stephen's "unfazed" performance in a challenging program of 20th and 21st century works with the Grawemeyer Players. As recipient of the prestigious Theodore Presser Award, he recorded the complete guitar chamber works by Franz Schubert, which are available internationally in new critical editions through Chanterelle Verlag.

Ivan Resendiz
http://www.youtube.com/watch?v=QpyB-BA-wtw

Originally from Mexico City, Iván Resendiz began his study of classical guitar at the age of sixteen at the Escuela Superior de Música (ESM) del instituto Nacional de Bellas Artes (INBA)in Mexico City under the instruction of teacher Alejandro Mendez.
Throughout his years of study, Iván Resendiz has performed in Mexico, the United States and Spain, in a variety of venues such as El Museo Nacional del Virreinato, the Jose Vasconcelos Concert Hall, the Mexican Fine Arts Center of Chicago, Columbia College, University of Illinois at Chicago, San Francisco Conservatory of Music, Wheaton College and Northeastern Illinois University.
In February of 2009, Iván Resendiz received an Honorable Mention at the Society of American Musicians Competition in Evanston, Illinois. In August of 2009, he received 1st Prize in the Aranjuez Concierto Competition in Wheaton, Illinois. In July of 2013 Iván Resendiz received First Prize among a group of international competitors at the Sierra Nevada Classical Guitar Competition.
Iván has taken master classes with Pamela Kimmel, Denis Azabagic, Pablo Garibay, Jaime Soria, and Lorenzo Michelli. He is currently studying with Norman Ruiz in Chicago, a professor of classical guitar at Columbia College.
Following his brilliant performance which took First Prize at the 2013 Sierra Nevada International Classical Guitar Competition Mr. Resendiz has been in demand at other festivals including the Latin Guitar Festival in Chicago, Illinois. He will embark on a tour of the west coast of the USA in summer/fall 2014.

* * *
Plus
Masterclass with Antoniy Kakamakov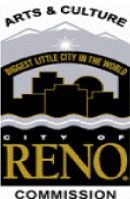 (c) 2014 Sierra Nevada Guitar Society