The Sierra Nevada Guitar Festival At Lake Tahoe is the premier organization presenting Classical Guitar Concerts, Festivals
and Educational Events in Northern Nevada, Lake Tahoe and
Walnut Creek. New! - Walnut Creek Guitar Series.
SIERRA NEVADA INTERNATIONAL
GUITAR FESTIVAL & COMPETITION
• July 10-12, 2014
- At St. Patrick's Episcopal Church, 341 Village Blvd., Incline Village.
- Spectacular location near the shores of Lake Tahoe.
- Restaurants, grocery, deli, coffeeshops nearby.
- Near the Reno/Tahoe International Airport, shuttle service available from North Lake Tahoe Express
- Check this website for future info on hotel specials. Check with Vacation Station, Incline Village, and the Tahoe Biltmore, Crystal Bay.
- See Competition rules below.
• EARLY BIRD SPECIAL
Festival Pass for admission to all events only $129.00 until March 1, 2014. After March 1, only $149.00.
Without Pass, $25.00 per event at door. No additional fee for competitors. Competitors must buy Pass.

SCHEDULE
(Some minor revisions may occur prior to festival date).
July 10-11,10AM-4PM
• Competition: Preliminary competition rounds
July 10-11, 9AM to 3:00PM
• Workshop: Two day workshop with Dr. Stephen Mattingly, featuring lecture, technique sessions, and ensemble rehearsal for performance at festival. Ensemble music will be emailed to participants prior to festival. Order Two Day Workshop, only $129.00:

July 10, 7:00PM
• Concert
: Ivan Resendiz, First Prize, 2013 SNG Competition
July 11, 3:00PM
• Lecture/Workshop: To be announced

July 11, 7:00PM
• Concert: Dr. Stephen Mattingly and the 2014 Sierra Guitar Ensemble

July 12, 3:00PM
• Masterclass: With Dr. Stephen Mattingly. $50.00 fee for performers only, only four admitted. Order here:

• July 12
Competition Finals Day!
See and hear talented musicians from around the USA and the world compete for top prizes in the Sierra Nevada International Classical Guitar Competition.
• July 12, 3:00PM
Concert
: Youth Classical Guitar Competition Finals
• July 12, 7:00PM
Concert
: Adult Classical Guitar Competition Finals
Competition Rules
- Festival pass must be purchased by all competitors, no additional charge to enter competition. Judges to be announced, all decisions of judges are final. Competition offers open registration to all except established touring artists, at our discretion.
- Adult competition: First round 7 minutes, second round 10 minutes, final round 20 minutes. Only four competitors will advance to the finals. First prize $1000, Second Prize $500, Third Prize $350. Free choice of repertoire.
- Youth Competition, prizes to be announced:
Division I, age15-18 during year of competition. First round, 5 minutes, second round, 10 minutes. Free choice of repertoire.
Division II, up to age 14 during year of competition. One round, 5 minutes. Free choice of repertoire.
2013 Festival Guest Artists



Dr. Stephen Mattingly
Stephen Mattingly ,guitarist, has been warmly received by audiences in the United States and Europe as a soloist and as a founding member of the Tantalus Quartet. His performances have aired on television and radio programs across the United States. Stephen has performed as soloist on notable concert series at the International Guitar Institute, Tennessee State University, Valdosta State University, and University of Nevada, Las Vegas. Following a concert at Carnegie Hall in 2010, the New York Times noted Stephen's "unfazed" performance in a challenging program of 20th and 21st century works with the Grawemeyer Players. As recipient of the prestigious Theodore Presser Award, he recorded the complete guitar chamber works by Franz Schubert, which are available internationally in new critical editions through Chanterelle Verlag.




Ivan Resendiz
With studies at the Republica Francia No. 95 in Mexico City, Mexico and at the Instituto Nacional de Bellas Artes in Colon, Panama, Ivan Resendiz now resides in the United States. Following his brilliant performance which took First Prize at the 2013 Sierra Nevada International Classical Guitar Competition Mr. Resendiz has been in demand at other festivals including the Latin Gutiar Festival in Chicago, Illinois. He will embark on a tour of the west coast of the USA in summer/fall 2014.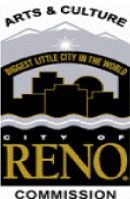 (c) 2013 Sierra Nevada Guitar Society